Portable Gas Monitors
Safety is the most important subject no matter in what industry you are. In any industrial workplace employees should feel safe from hazards, harmful gases and explosion risks when they step through the doors and confined spaces. Subtronics portable gas detectors protect against a wide range of industrial gas hazards. Portable gas detectors are used when you have to constantly move from one place to another or in cases when there is no fixed gas source. It is also used for confined spaces and to trace gas leaks in different areas. It is cost-effective and can come in handy in most cases.
Portable Gas Monitor Model :
3ST-PT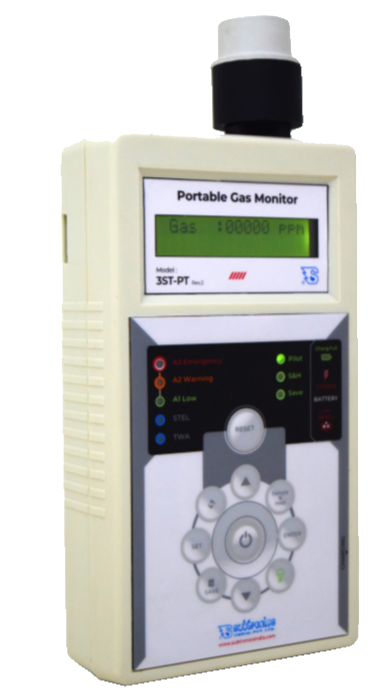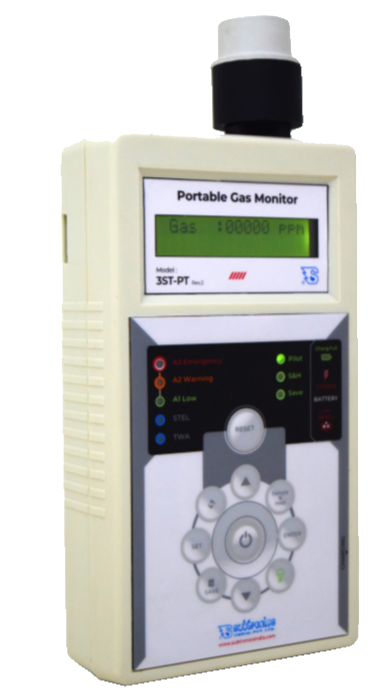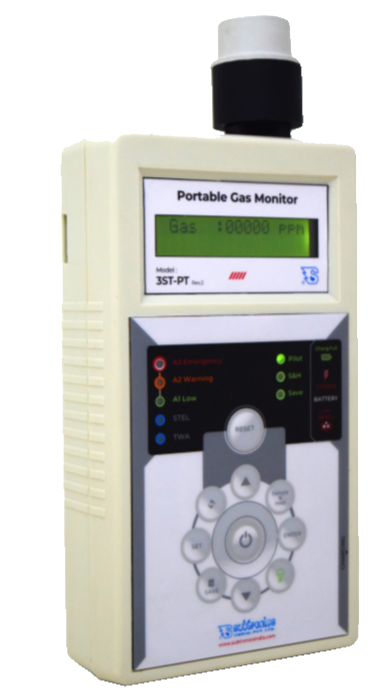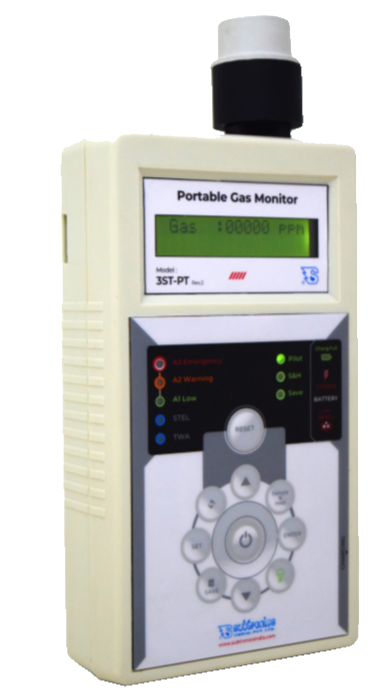 Description
Based on the latest XLP - Extreme Low Power chip with 16 bit ADC, this portable, light weight, single handed diffusion based Portable Gas Monitor accurately detects the presence of target gas and activates an alarm with vibration when the concentration exceeds the preset level.
Features
Available for 300+ gases. Click here for list of gases.
High accuracy and faster response time
32GB SD Card for memory storage for 3 lakh readings
Three Status indicators - Low, Warning & Emergency
Password restricted menu access
Guided test sampling process
Confidence beep for user alertness
Taptic vibrator feedback
Stealth mode for discreet checking
Units conversion for selected gases
STEL and TWA alarms
Dual line alpha-numeric display
Auto and On-demand Screen backlight
Built-in battery cell for clock and date
Rechargeable easily replaceable Li-Ion batteries
12 hours operation with battery management
Full charge auto-cutoff, Low batt & charging indicators
Optional : "Subtronics DataLog" software
Accessories
DataLog Software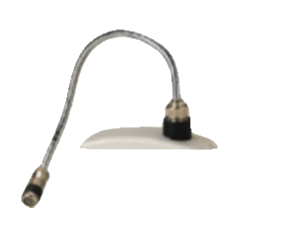 Flexible ProbeDataLog
Our specifications may be subject to change without prior notice due to our ongoing research and development efforts to enhance all Subtronics products and ensure that they meet the latest standards.
Enquiry Form